Search. Discover. Use.
The City of Mountain View GIS (CMV GIS) section wants to ensure the City's data is as open, discoverable and usable as possible in the hopes of fostering greater participation and collaboration. Search the site for datasets by topic, explore featured datasets or review the full list of City data available.
Click here to view all City data
Explore City GIS Data
A Growing Site
CMV GIS is working diligently to add new data sets, keep data current and improve your experience with using the site. Take a look at some of the newly added and recently updated datasets. If you do not see data that would be helpful to you, please reach out to us using our contact options below and we will do what we can to provide the data if we have it and it can be released through the open data portal.
Feedback
Questions, suggestions, requests or any other feedback are encouraged and welcomed. Contact us using the links below.
About the Data
Unless otherwise noted, the content, data, and related materials on the site are subject to the City's Terms and Conditions.
All data sets can be downloaded in a variety of formats including CSV for tables and spreadsheets or Shapefiles and KML (XML) useful for Geographic Information Systems.
API's provide access as REST, HTML, and JSON with more access in the works.
What is Open Data?
Open data is the idea that certain data should be freely available to everyone to use and republish as they wish, without restrictions from copyright, patents or other mechanisms of control.
For years, the City of Mountain View has always provided public access to the City's data through public records requests. The City is now utilizing open data concepts and technology to increase public access to the vast amount of information it creates and receives from agency partners. In doing so, residents can make more informed decisions about their government and community.
Featured Data Sets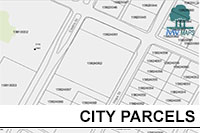 Additional Data Requests
If you would like to request additional data sets published, please e-mail us and let us know. If we have the data and can provide it, we will.